1. Top up your account and get Bonus GB
In the GO! Tariff you get extra GB after every top-up and free Data Rollover. Unused GBs are not lost and accumulate, and the top-up extends the validity of your account. More about top-ups.
| TOP UP | BONUS | SIMCARD VALIDITY |
| --- | --- | --- |
| 5 PLN - 9 PLN | 2 GB for 5 days | 31 days |
| 10 PLN - 24 PLN | 5 GB for 5 days | 31 days |
| 25 PLN - 29 PLN | 10 GB for 30 days | 31 days |
| 30 PLN - 34 PLN | 15 GB for 30 days | 60 days |
| 35 PLN - 44 PLN | 20 GB for 30 days | 60 days |
| 45 PLN - 49 PLN | 30 GB for 30 days | 60 days |
| 50 PLN - 99 PLN | 30 GB for 60 days | 100 days |
| 100 PLN - 199 PLN | 50 GB for 100 days | 150 days |
| 200 PLN | 100 GB for 100 days | 150 days |
2. Choose Your perfect GO!
Do you use the phone mainly for calls?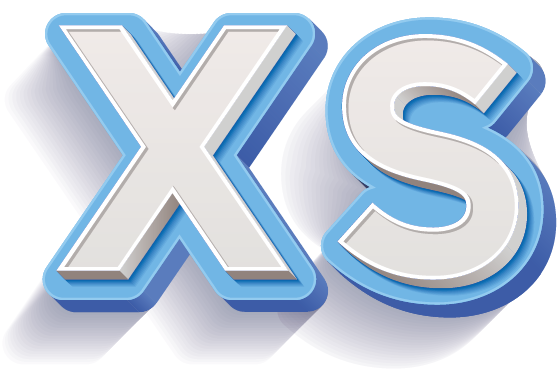 offer-XS
Cyclical renewal every 30 days
Full Year Account Validity
20 PLN
20 PLN for 365 days
Make calls, SMS, MMS and use the Internet all year round, without the need to regularly top up your account
See why you should have T‑Mobile na Karte - Pay as you go offer!
Frequently asked questions
You can register the SIM card in:

• T-Mobile stores,

• in Żabka stores

• Polish Post offices (also at the mail man),

• RUCH S.A. kiosks,

• Inmedio, Relay, 1 minute press rooms, Kolporter, Świat Press, Trafika

• at Circle K, BP, Shell and Lotos petrol stations

• in Auchan and

• in the Teletorium network

• other marked points of our partners

To register a SIM card, in addition to a document confirming your identity, you will need a phone number and a SIM card number. You can check the SIM card number for free by entering the * 100 # code in the phone and confirming with the call key from the phone number you want to register.

You can activate the starter in several ways. Choose one of the options below:

• Use data connection

• Make the first call

• Send SMS

• Send MMS

• Top up your account with a 14-digit top-up coupon - enter * 111 * top-up code #

You can top up your account in several ways:

• Via the My T-Mobile application Mój T-Mobile

• Online at www.doladowania.t-mobile.pl - once or periodically!

• From a subscription number "Top up from subscription"

• Via the Internet, eg from a bank account

• In T-Mobile stores

• A coupon / printout from a terminal in a shop, kiosk, post office, etc.

• A scratch card

• Via an ATM

In the GO! Tariff in T-Mobile na Kartę you will receive additional GB after each top-up of your account, starting from 5 zł. To extend their validity, it is enough to top up the account before the end of the validity of the last bonus, e.g. after topping up the account for 30 zł, you will get as much as 15 GB for 30 extra days. GB are cumulative - recurring.

T-Mobile offers support in the form of free starters, unlimited calls and SMSs from Poland to Ukraine, GB packages and minutes packages to be used in Poland and extension of the account validity date. In addition, customers can use dedicated, paid services. Find out more here!

Take advantage of the Full Year Account Validity offer.
Extend your account validity once to 365 days for outgoing calls for only PLN 20 without having to top up your account. You can activate the service in the My T-Mobile application or with the code: * 508 * 1 #

For your convenience, we recommend the My T-Mobile application (Mój T-Mobile app), where you can check your account balance and its validity, top up your account, activate additional services and check their status. You will have constant access to the latest offers and gifts available every Friday only in the app. Link to the application

It is true that it is worth using the My T-Mobile application? Combine business with pleasure. You can also manage services in:

• the new My T-Mobile service https://nowymoj.t-mobile.pl/

• express codes menu * 100 #

• automated customer service office * 9602

You can turn on the "Year of Internet Service" in the Mój T-Mobile application. Service activation is free. You can activate the service when you use the GO! L, GO! M+UA or GO! M offers.

You will receive the first 100 GB package immediately after activation, and the next 100 GB packages when renewing the offers. In total, you can get 1200 GB for a year!

To receive an extra 5 zł to your account, all you have to do is give your marketing consent so that we can inform you about the latest offers and promotions. For this purpose, consent to marketing communication is needed. You can do it by entering the express code * 140*200*7 # and confirm with the call receiver.

The bonus will be credited to your account after any top-up.

It is worth being up to date!

Sure! You can safely migrate from the Unlimited L offer to the latest version of GO! M

The fastest way to do it is in the Mój T-Mobile application!

Second option: You can enter the following code on the telephone keypad: *600*1*3# and press the button to initiate the connection.

You don't need to activate anything! The package will be activated automatically when you activate one of the offers: GO! L, GO! M or GO! M+UA and is valid for 30 days from activation.